» Plastic Water Tricycle WB03Y
DESCRIPTION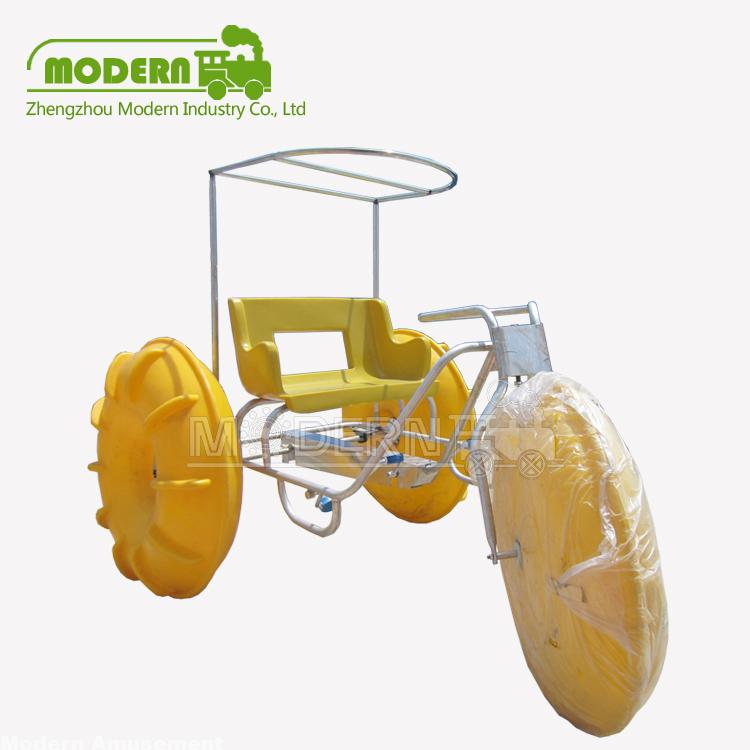 SPECIFICATIONS
Buoy and other components material :PE
Frame and other metal parts:aluminum alloy or stainless steel material
Size:320*200*210cm
Net weight:90kg
Load-bearing:180kg
Waterline:50cm
Impetus:pedal
Speed:5-8km/h
Color:can be customized

FEATURES
1. long-diameter wheels adopt imported polyethylene material, impact resistance, acid resistance, environment friendly,no pollution, recyclable.
2. with superior stability;beautiful shape, to meet the needs of tourists of different ages.
3.the unique chain drive, pedal resistance is small, fast rivers or lakes ideal comfortable casual riding products.
4, frame adopt lightweight aluminum alloy materials, not easily rust in the water; large seat and the seat comfort is excellent, so that visitors can enjoy tread water fun!
5,.lightweight design makes transport easy and convenient.