» Canoes And Kayaks For Sale PF22B
DESCRIPTION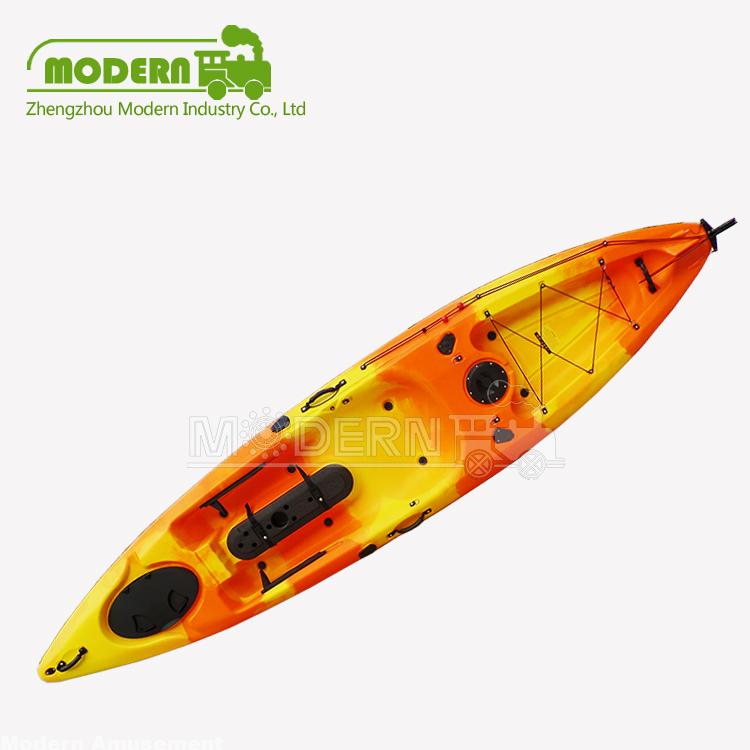 SPECIFICATIONS
Canoes and Kayaks For Sale - PF22B
Type:Single seat
Size:395x85x37.5cm
Weight:30kg
Max load capacity: 150kg
20FT/40HQ:27/90
Adopt rotational molding process, once shaping technical, with seamless, non-toxic tasteless, acid and alkali resistance, impact resistance, high temperature resistance, anti-aging, anti freezing, and anti penetration characteristics.

FEATURES
The kayaks of our company has various models, can be divided into single, double (couple), three people kayak (family), mainly suitable for river, lake and sea.
1.Adopt imported environmental protection LLDPE (linear low density polyethylene) materials, wear resistance, salt and alkali resistance,high temperature resistance, high strength, anti-aging, quality assurance, after sales are guaranteed.
2.The kayak combined entertainment, leisure, fitness, competition as a whole,can bring the whole family fun!
3. The bow and stern all have handles, safe, convenient and relaxed, adopted the new pedal and a tail rudder system of the new single marine boat, more convenient, flexible, turning more agile.
4. The hull itself comes with a comfortable cushion, with two large hatch and stern have elastic band, where can place package, buckets and other fishing gear, and thoughtful design make your leisure, fishing more enjoyable.
5.A variety of color options, a variety of monochrome, mixed color,camouflage color can be customized according to customer requirements.
6.Factory direct sales, favorable price, very high cost performance!