» 4 seats Swan Boat WP04H01
DESCRIPTION
FRP material paddle rides,have 2 and 4 riders to choose.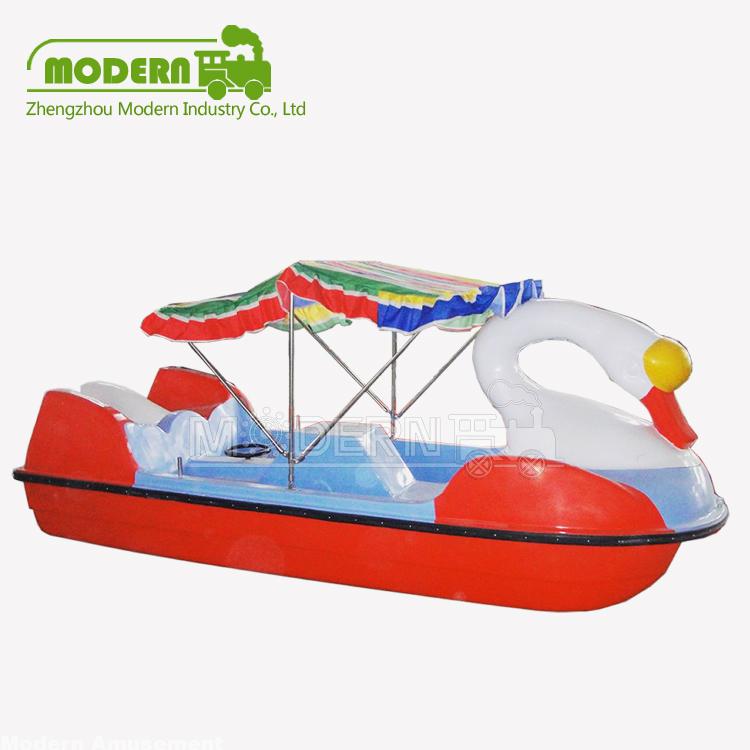 SPECIFICATIONS
1.Rate load:4 riders
2.Size: 3.75*1.45*0.6m
3.Weight:160kg
4.Speed:8-12km/h
5.Material:FRP
6.Package:Drum cloth, non-woven fabrics,iron racks and wooden crates packing
7.Port:Qingdao,Lianyungang,Shanghai ,Beijing
8.Pay Terms:T/T,L/C
9.We ship by China Classification Society recognized using the unit of production water

FEATURES
●unsaturated polyester resins, isophthalic gelcoat resin, E-glass fiber roving manufactured.
●FRP materials, high strength, water resistance, corrosion resistance, appearance hull
●gelcoat resin coating, smooth as a mirror. Hull four weeks of high elastic rubber bumper
●equipped with fenders. Bow concave deck design, visitors up and down the ship is very
●convenient. Glass and steel roof, foot sightseeing, vision, strong practical, stylish casual.